Home > Software > System > Software > Revo Uninstaller Free

Details
Package ID

revo-uninstaller

Version

2.1.0.0

Downloads

14185

Website
Summary
Revo Uninstaller Pro is innovative uninstaller program which helps you to uninstall unnecessary software and remove easily unwanted programs installed on your personal computer.
Description
---
To use choco:// protocol URLs, install (unofficial) choco:// Protocol support
---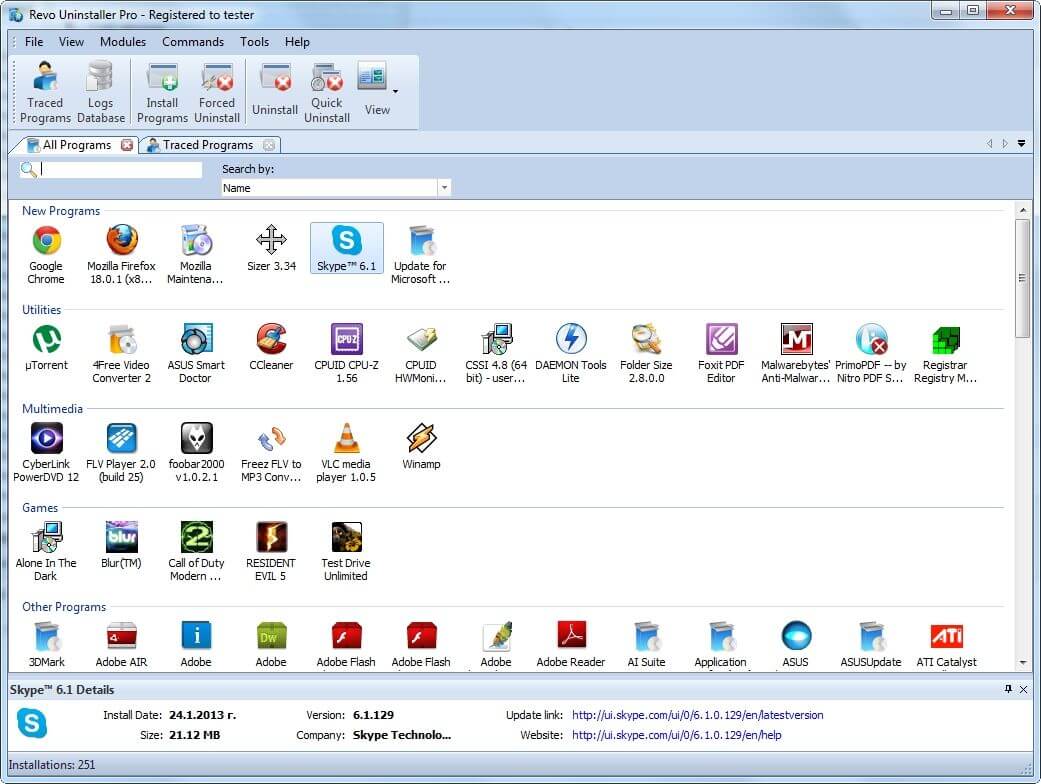 Revo Uninstaller is a freeware uninstall utility. It has powerful features to uninstall programs scanning for leftover files, folders and registry entries after uninstall. With its unique 'Hunter mode' it offers you some simple, easy to use but effective and powerful approaches to manage (uninstall, stop, delete, disable from auto starting) and to get information about your installed and/or running application. Many cleaning tools included!
MAIN FEATURES
Here are just a few reasons to choose Revo Uninstaller for all of your uninstallation needs
ADVANCED SCANNING FOR LEFTOVERS
remove remnants of one or few programs
FORCED UNINSTALL
QUICK/MULTIPLE UNINSTALL
quick uninstall of one or few programs
REAL-TIME INSTALLATION MONITOR
LOGS DATABASE
traced installation by our team ready to uninstall your installed programs
MANAGE INSTALLATION LOGS
edit, review, share (export, import) logs
MULTI-LEVEL BACKUP SYSTEM
safe uninstall of programs
SOCIAL MEDIA: Facebook | Twitter | Google+ | LinkIn
Revo Uninstaller Pro: Download free trial Purchase Revo Uninstaller Pro
OTHER PLATFORMS: Android App
---
Click here to Patreon-ize the package maintainer.
---
Comments