Details
Package ID

cpu-z

Version

1.92

Downloads

141642

Website
Summary
System information software
Description
A freeware system profiler (system monitor) application that detects the central processing unit, RAM, motherboard chipset, and other hardware features of a modern personal computer, and presents the information in one window:
Processor name and number, codename, process, package, cache levels.
Mainboard and chipset.
Memory type, size, timings, and module specifications (SPD).
Real time measurement of each core's internal frequency, memory frequency.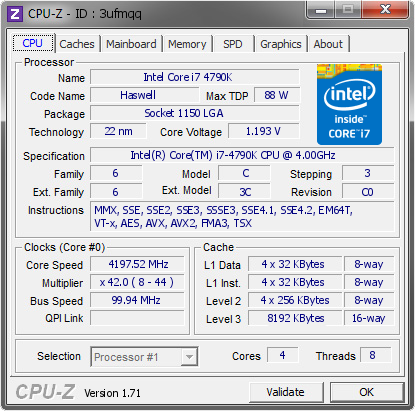 Comments