Details
Package ID

yed

Version

3.20

Downloads

78960

Website
Summary
yEd Graph Editor: High-quality diagrams made easy
Description
yEd is a powerful desktop application that can be used to quickly and effectively generate high-quality diagrams. Create diagrams manually, or import your external data for analysis. Our automatic layout algorithms arrange even large data sets with just the press of a button. yEd is freely available and runs on all major platforms: Windows, Unix/Linux, and Mac OS X.
Features
Diagram Creation
Automatic Layout
Easy Data Import
Impressive Output
Package parameters
/NoShortcut - Do not create desktop shortcut
/NoStartMenu - Do not create start menu shortcut
/Associate - Associate files with yed
Notes
Only the last version works.
Since version 3.19.0.20191001, this package depends on AdoptOpenJDKJRE package instead of the javaruntime that it previously used; later requires a license for commercial use since 2019.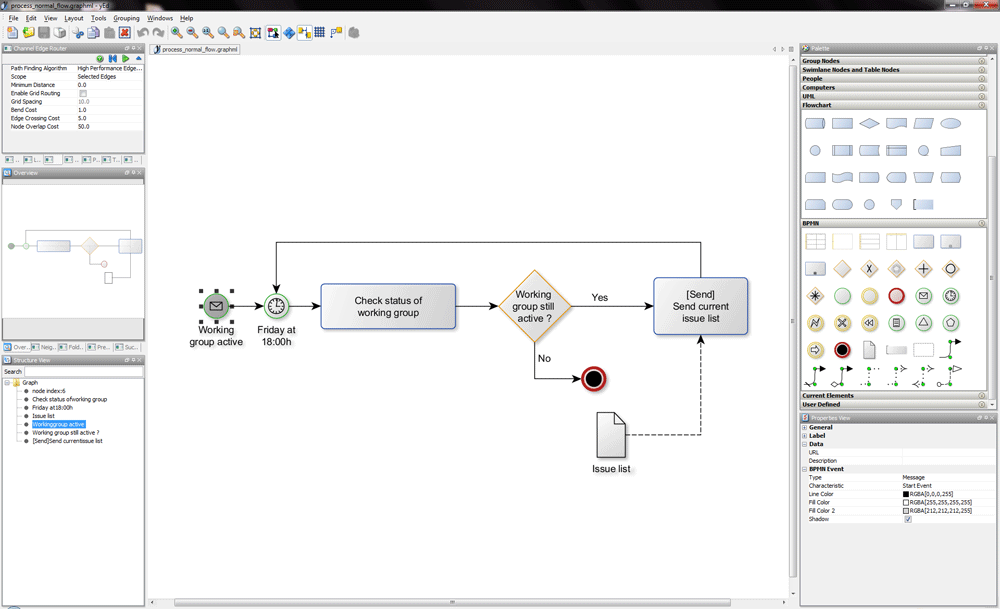 Comments