Details
Package ID

gimp

Version

2.10.18.2

Downloads

1909706

Website
Summary
GNU Image Manipulation Program
Description
GIMP is a multi-platform photo manipulation tool. GIMP is an acronym for GNU Image Manipulation Program. The GIMP is suitable for a variety of image manipulation tasks, including photo retouching, image composition, and image construction.It can be used as a simple paint program, an expert quality photo retouching program, an online batch processing system, a mass production image renderer, an image format converter, etc.
GIMP is expandable and extensible. It is designed to be augmented with plug-ins and extensions to do just about anything. The advanced scripting interface allows everything from the simplest task to the most complex image manipulation procedures to be easily scripted.
Features
High Quality Photo Manipulation: retouching, restoring to creative composites etc.
Original Artwork Creation: power and flexibility to transform images into unique creations.
Graphic Design Elements: gIMP is used for producing icons, graphical design elements, and art for user interface components and mockups.
Programming Algorithms: high quality framework for scripted image manipulation, with multi-language support such as C, C++, Perl, Python, Scheme, and more
Desktop Publishing Workflow: color management features to ensure high-fidelity color reproduction across digital and printed media.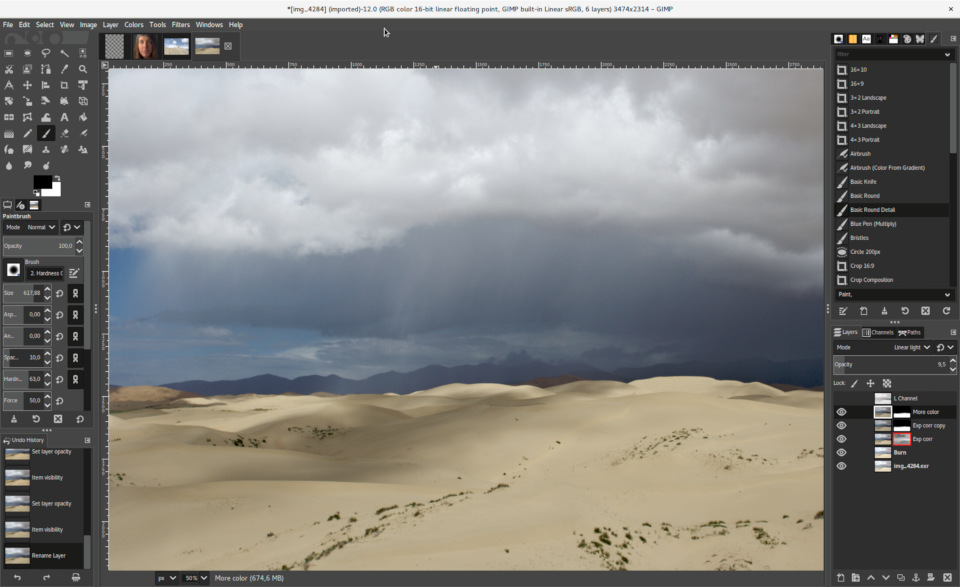 Comments