Details
Package ID

painter

Version

2016.11.29

Downloads

399

Website
Summary
PJ Crossley's remake of the classic Painter game.
Description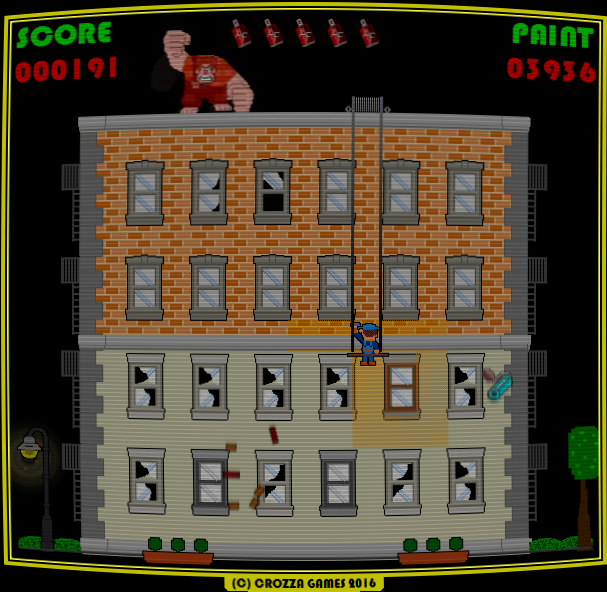 A remake of painter from zx spectrum with a reck-it ralph theme
Painter © crozza 2016 (freeware)
This game is based on the spectrum game painter by A&F software with a Wreck it ralph theme
Help fix it felix paint and fix the building, watch out for the rollers and the falling debris or lose a life.
there are four rooms, a paint roller is added every time you complete a room up to a maxim of 4 After that, the number of paint rollers stays the same.
collect 1000 bonus points for repairing a window occupied by a person.
arrow keys to move p=pause
Comments