Home > Software > Database > Managers > DBeaver - Community Edition

Details
Package ID

dbeaver

Version

7.0.4

Downloads

153773

Website
Summary
Free multi-platform database tool for developers, SQL programmers, database administrators and analysts.
Description
DBeaver is free and open source universal database tool for developers and database administrators.
Features
Usability is the main goal of this project, program UI is carefully designed and implemented.
It is free and open-source.
It is multiplatform.
It is based on opensource framework and allows writing of various extensions (plugins).
It supports any database having a JDBC driver.
It may handle any external datasource which may or may not have a JDBC driver.
There is a set of plugins for certain databases (MySQL, Oracle, DB2, SQL Server, PostgreSQL …) and different database management utilities (e.g. ERD).
It has a great number of features.
DBeaver consumes much less memory than other popular similar software (SQuirreL, DBVisualizer).
Database metadata is loaded on demand and there is no long-running "metadata caching" procedure at connect time.
ResultSet viewer (grid) is very fast and consumes very little ammount of memory.
All remote database operations work in non-blocking mode so DBeaver does not hang if the database server does not respond or if there is a related network issue.
Notes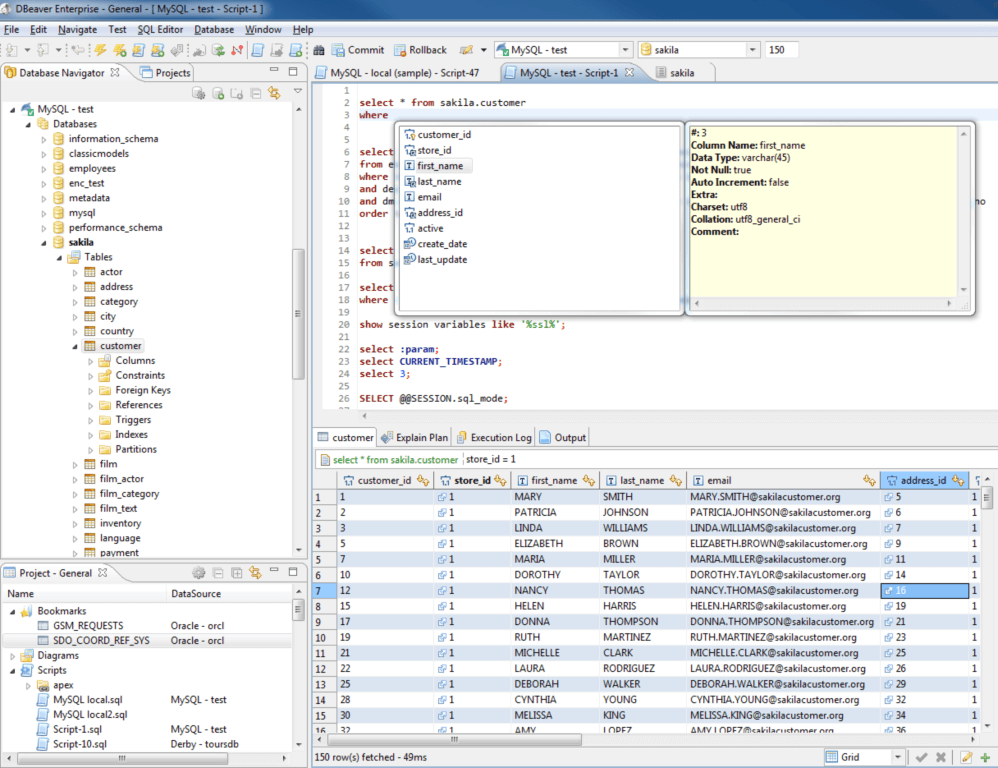 Comments